Jason Lewis is an American politician and former conservative radio personality (who filled in on the Rush Limbaugh show) who served as the U.S. representative for Minnesota's 2nd congressional district from 2017 until 2019. The district included most of the southern suburbs of the Twin Cities. A member of the Republican Party, he was a radio talk show host and a conservative political commentator before serving in Congress. He hosted the nationally syndicated Jason Lewis Show, based out of KSTP (AM) in the Minneapolis–Saint Paul radio market, from 2009 to 2014.
Lewis was elected to Congress in 2016 defeating Democrat Angie Craig. He succeeded retiring Republican incumbent John Kline. He lost his bid for a second term in 2018 in a rematch against Craig. He was the Republican nominee in the 2020 U.S. Senate election in Minnesota. He was defeated by incumbent Democrat Tina Smith by a margin of 5.2 points, making it the closest Senate election in Minnesota since 2008. Some election observers attribute this close election to two pro-marijuana legalization parties taking a combined 7.69% of the vote.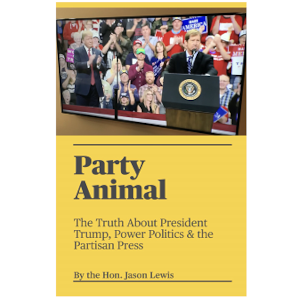 Former Minnesota Congressman Jason Lewis, former fill-in for the late Rush Limbaugh, is back on the air these days. He has been guest hosting in the Twin Cities, Charlotte and Sacramento. He's also talking about his new book, "Party Animal, The Truth About President Trump, Power Politics & the Partisan Press".
The book looks at politics in the public arena during the Trump presidency, from his time in Washington to campaigning with former President in a riot-torn Minnesota as the Senate nominee in 2020. But it also includes plenty on his former broadcasting work, including a tribute to the late radio icon.