Florida Republican Voter Registrations Dominance Grows
Florida Republican voter registration dominance continues, as it is expected to be 500,000 margin as of today. On May 31st of this year, Republicans held a 496,150 registration advantage.
We all play a role in continuing this trend. How? Invite your friends and neighbors to the meetings to continue to hear the message of Republican Values, and encourage their continued participation and spreading the word among their friends and neighbors. Remember, there are nearly 1,000 people moving to Florida every day.
Grab them quickly to ensure we keep Florida the Republican stronghold it's become.
Remember, less than five years ago, there were 250,000 more Democrats than Republicans registered to vote.
Join Us Friday, July 7th to see what our elected legislators accomplished this past session.
(RECENT VOTER REGISTRATION FACTS)
826,578 Increase in Republican advantage since 2016
90,490 Decrease in Democrat registration since 2016
753,325 Increase in Republican advantage since 2018
160,680 Decrease in Democrat registration since 2018
112,196 Increase in Republican advantage since January 1, 2023
112,953 Decrease in Democrat registration since January 1, 2023
24 Counties have flipped from Democrat to Republican since January 2016
14 Counties have flipped from Democrat to Republican since January 2018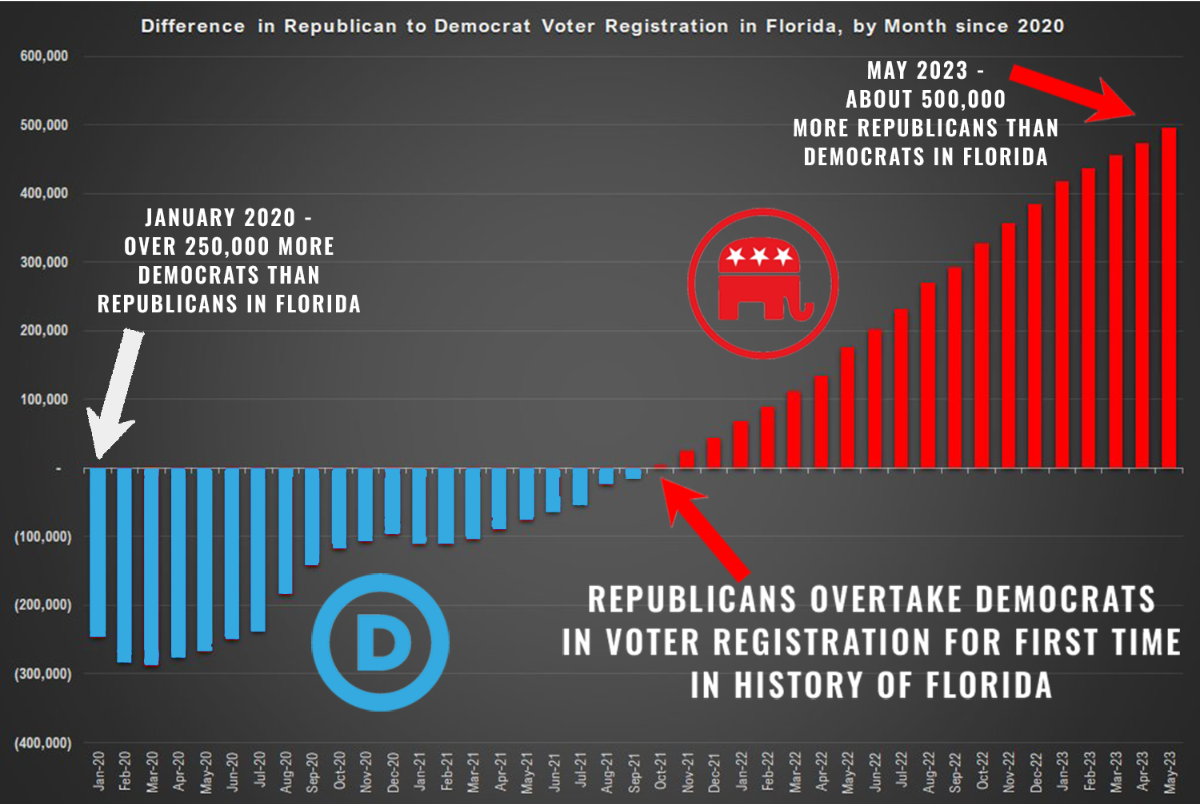 https://cccvpac.org/wp-content/uploads/2023/06/repvsdems.png
804
1200
admin
https://cccvpac.org/wp-content/uploads/2021/03/CCCVPAC-horizontal2-300x79.jpg
admin
2023-06-21 18:07:54
2023-06-21 18:08:40
Florida Republican Voter Registrations Dominance Grows