Weekly Wrap-Up with Congressman Byron Donalds: August 30, 2021

Weekly Wrap-Up with
Congressman Byron Donalds
Last week, Speaker Pelosi called Session for a number of days requiring Members of Congress to return to Washington, D.C. to vote on President Biden's outrageous $3.5 trillion spending package. Upon returning back to Southwest Florida, I was grateful to be provided ample time to meet with constituents, local leaders, and our first responders. 
Just days ago, we honored and celebrated one of the most prolific & defining moments in our nation's history: Martin Luther King Jr's "I Have A Dream" speech. His words and their impact created monumental change for all Americans. 58 years later, we celebrate & honor the legacy of Martin Luther King Jr and his work towards equality & justice for all. For we are a better nation, a stronger and more free nation, because of MLK and his fierce belief that we can all be free.
As the crisis in Afghanistan worsens, we mourn the loss of 12 U.S. Marines and 1 Navy Medic. Erika and I are praying for the mothers & fathers who are grieving the loss of their children, for their spouses left behind, and for their brothers and sisters in uniform. As the names, faces, and stories of those we lost begin to be shared with the public, we as a nation are reminded of just how fragile life is, how grateful we are to live in America, and the harrowing price of freedom. The honorable service and sacrifice of these fallen Americans will never be forgotten. 
As our nation mourns this devastating attack on our service members, we must remember Home of the Free, Because of the Brave. 
To every veteran – of Afghanistan or otherwise – your service and sacrifice doesn't go unthanked or unappreciated. If you need extra support during this difficult time, please know you are never alone. Please reach out, ask for help, and talk to someone. Call the Veterans Crisis Line 1-800-273-8255 or text 838-255. 
Continue reading below for important legislative updates from Capitol Hill, community events, and more! 
Calling on President Biden to Resign
Calling on the leader of the free world to resign his office immediately weighs heavy on my heart, but due to the recent events that have taken place in Afghanistan, this must happen to restore American's safety both at home & abroad, our honor, & faith in the Chief Executive to faithfully execute the duties of the Presidency.
See my full statement below: 

–––––– 
Community Engagement
This past week, I held a Town Hall in Estero. The first of many, this Town Hall served as an opportunity for residents to ask questions and hear from me directly on the most pressing issues facing our community and our nation. Thank you to all of those who attended the meeting to share their concerns and discuss ways my office can work to best serve you and the Southwest Florida community.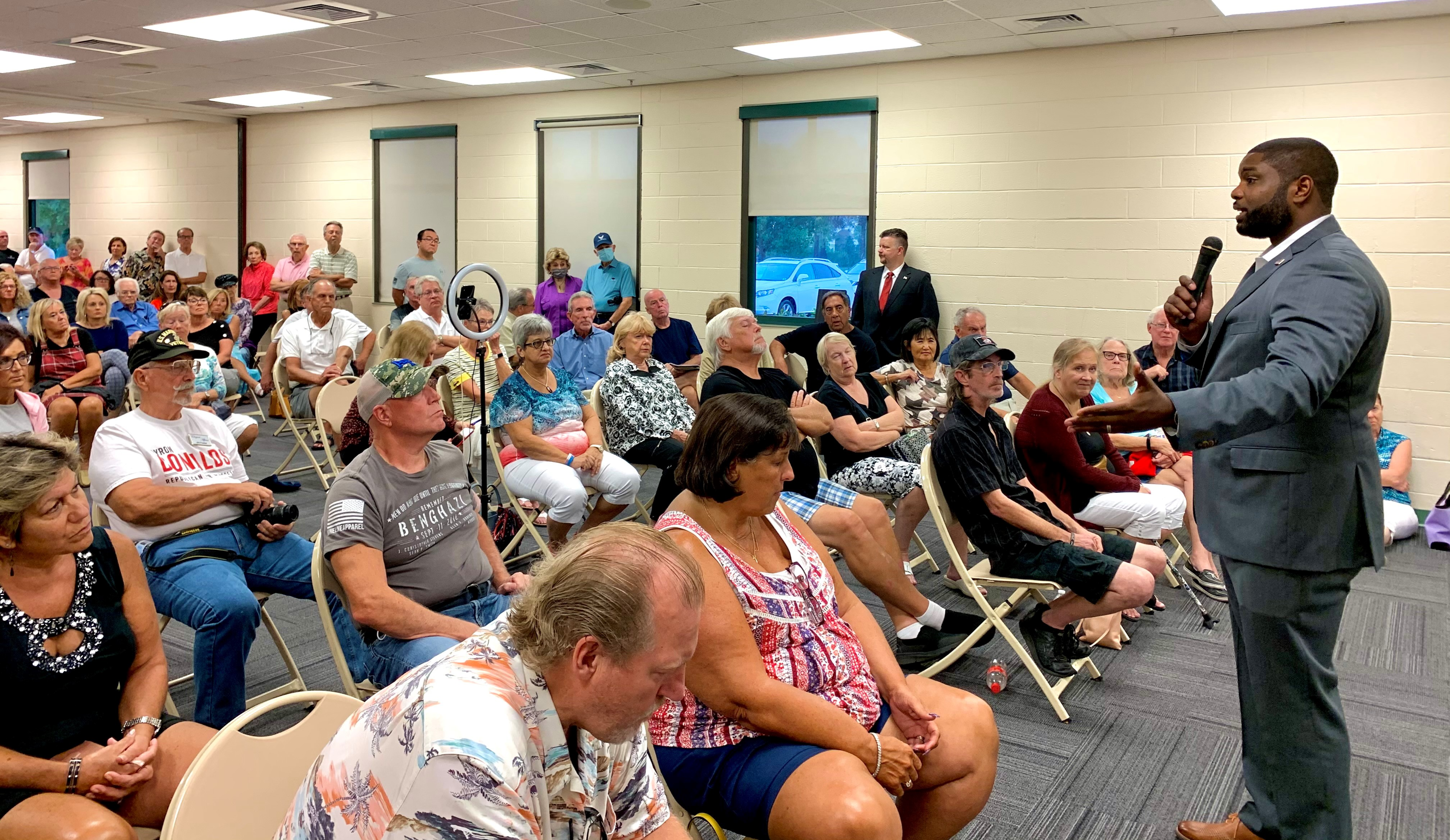 To the Lee County Sherriff Deputies who attended to ensure the safety of myself, my staff, and every attendee – thank you! Their attention to detail, great work, and service for our community does not go unappreciated.
Our firefighters, paramedics, and first responders are the backbone of our community and it was an honor to visit the San Carlos Fire Department this past week. Thank you to Fire Chief David Cambareri for giving my staff and I a tour of the station, to hear more about the work you do to keep our community safe, and ways in which the federal government can better serve you. Being able to sit down with firefighters and paramedics about the work they do, their mental health, and how COVID-19 has impacted them was extremely beneficial and eye-opening. I'm extremely thankful for the great work they do each and every day.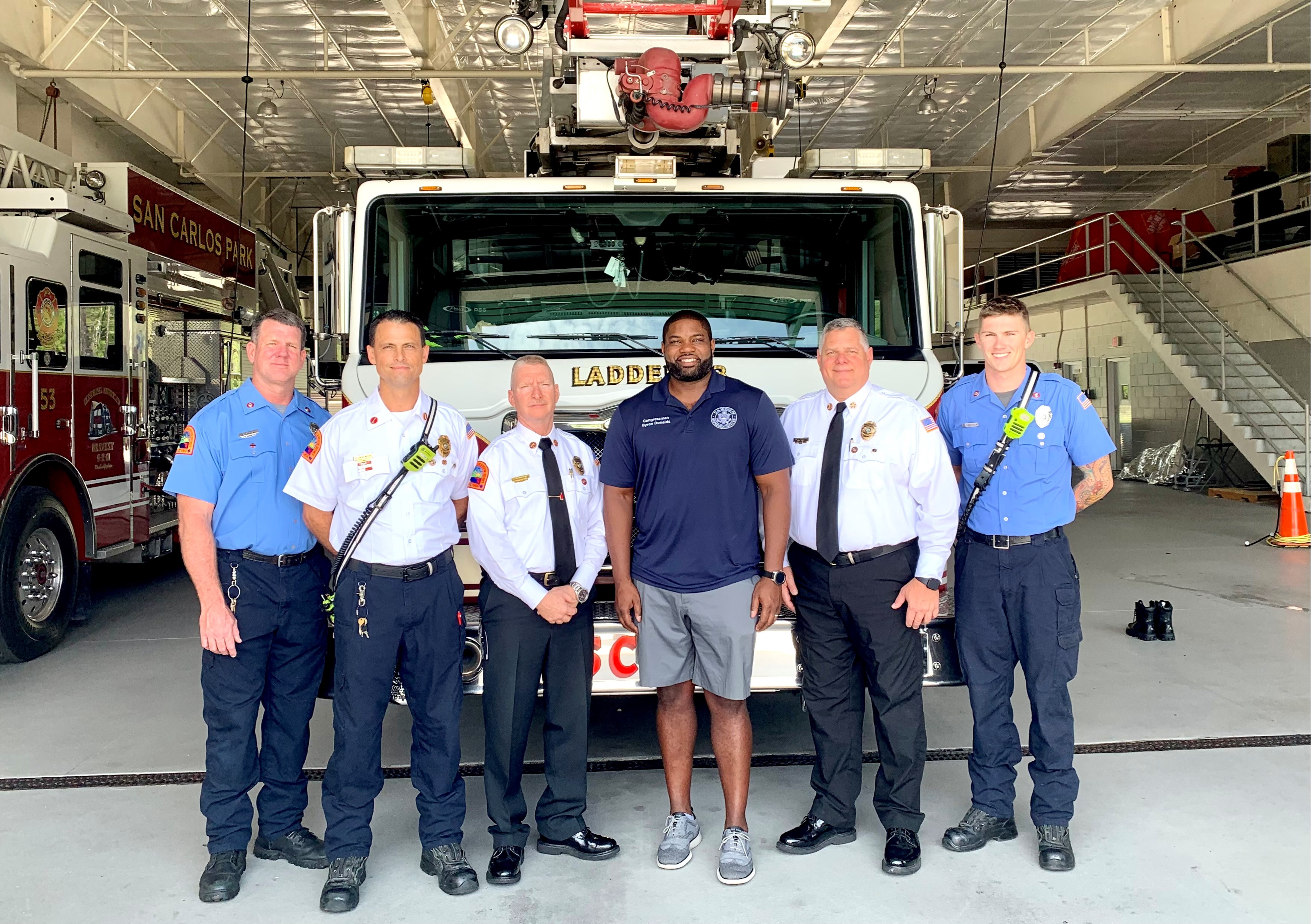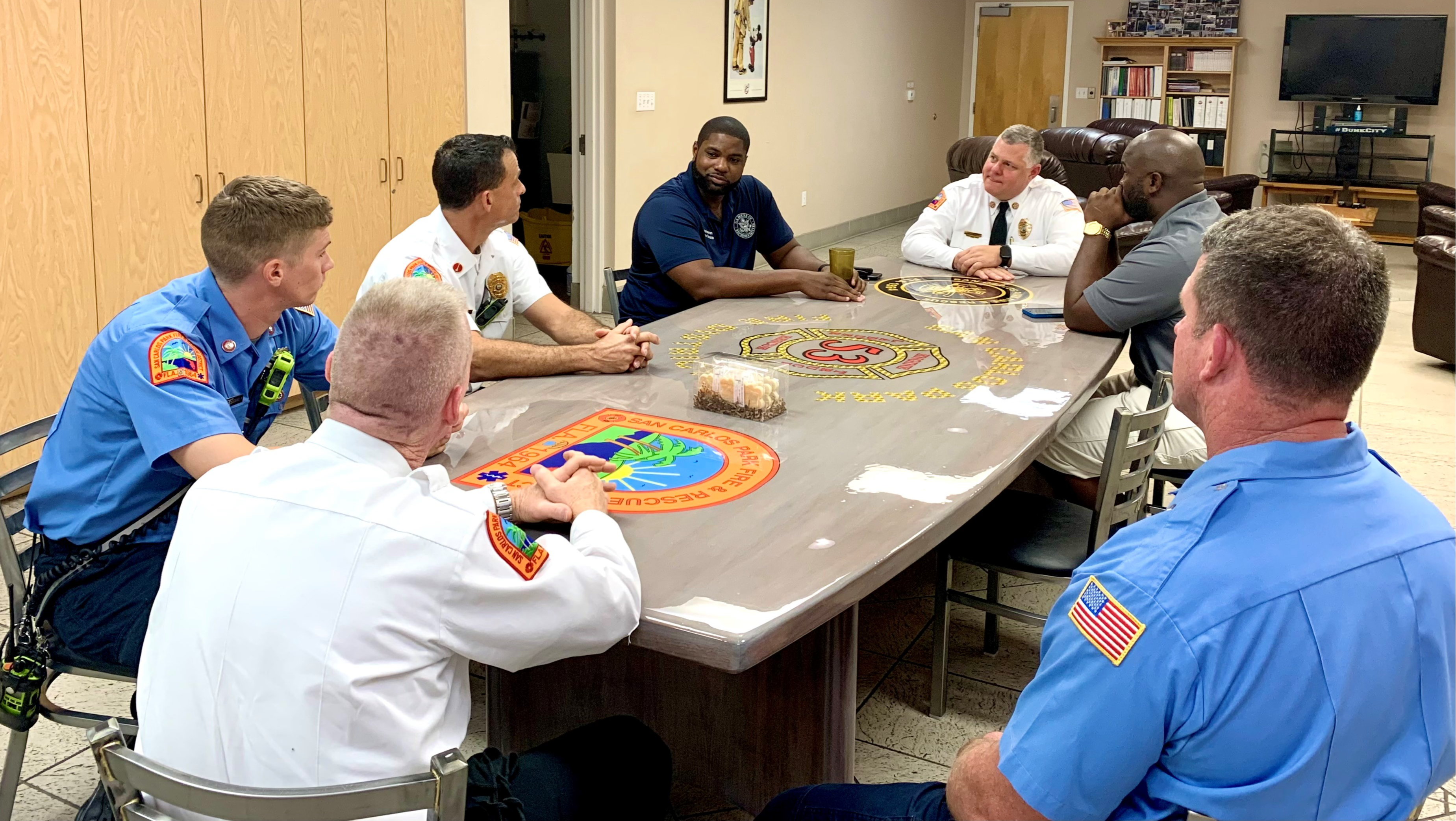 To learn more about how COVID-19 is impacting Southwest Florida, our doctors and nurses, and how my office can help, I had the opportunity to tour the NCH Baker Hospital in South Naples and Gulf Coast Medical Center in Fort Myers. Meeting with the doctors, ICU nurses, and administration staff who are on the front lines combatting COVID-19 was extremely crucial to understand the magnitude of this virus and the importance of getting vaccinated.
To those on the frontlines working overtime to keep our communities and loved ones safe, we appreciate you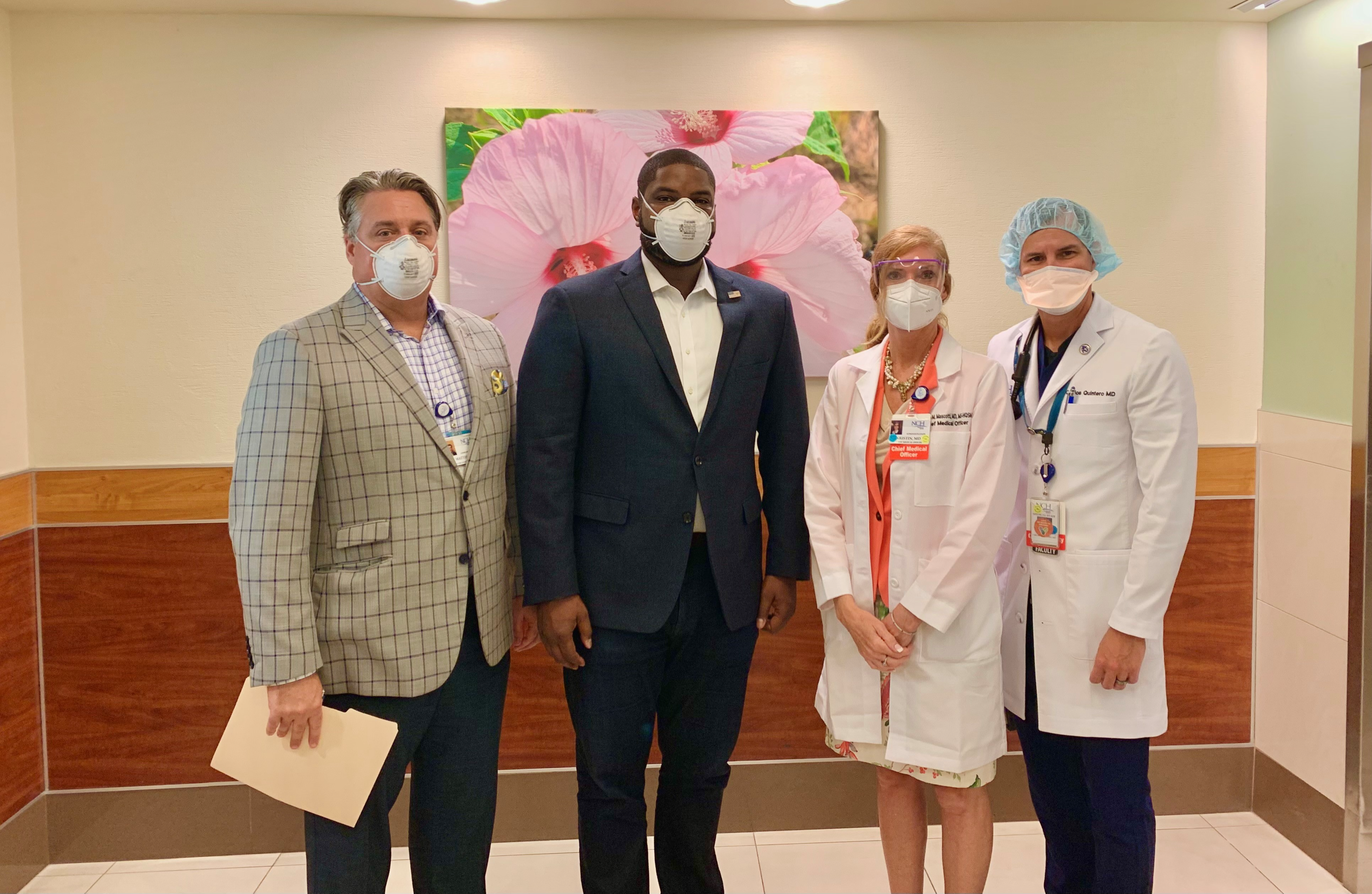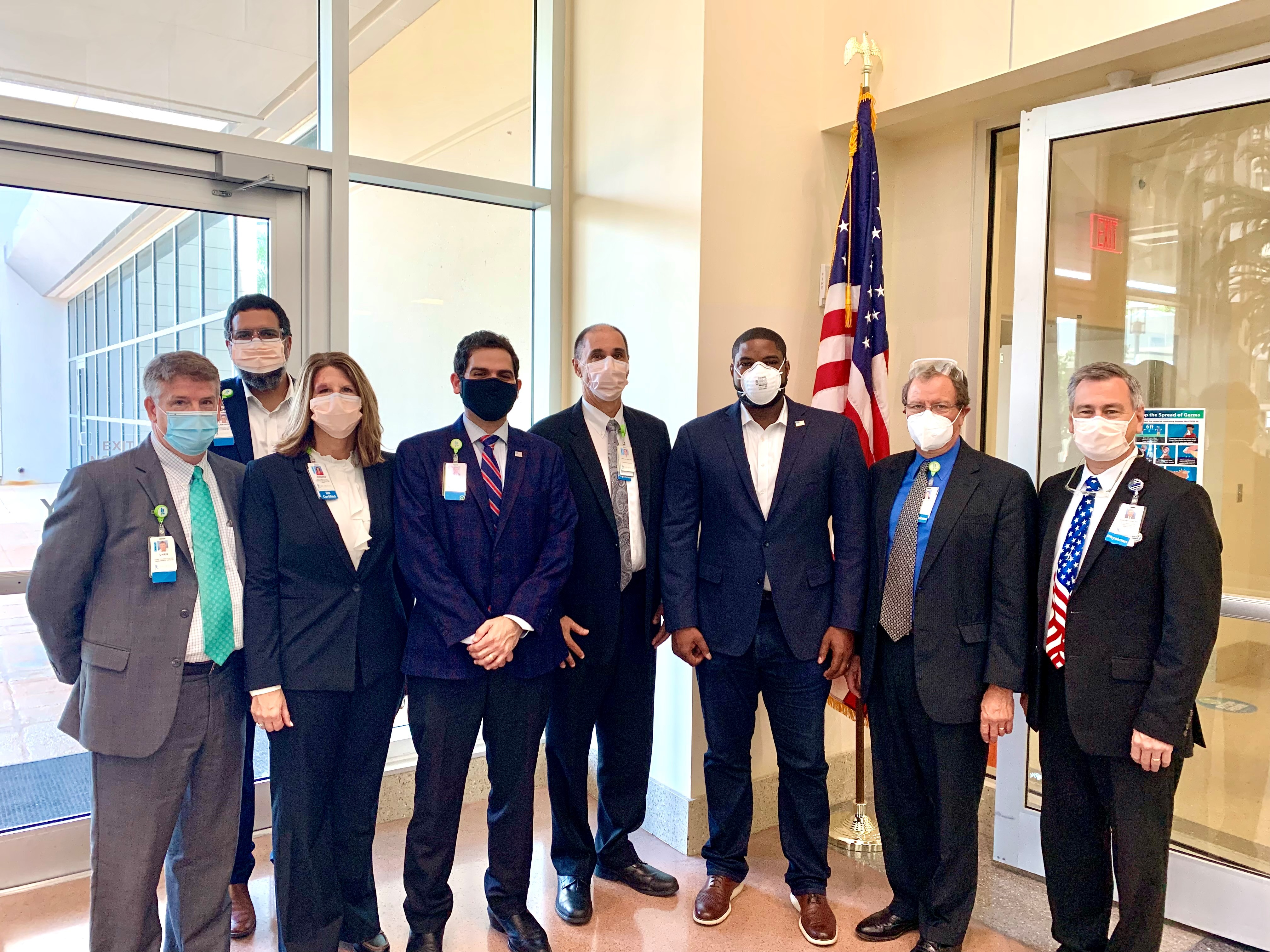 This past week, I was thankful for the chance to meet & talk with SWFL's own law enforcement officers. Today & every day, I'm appreciative of the work they do to keep our community safe.
To all of the brave men & women in uniform across the country, we thank you for your tireless service.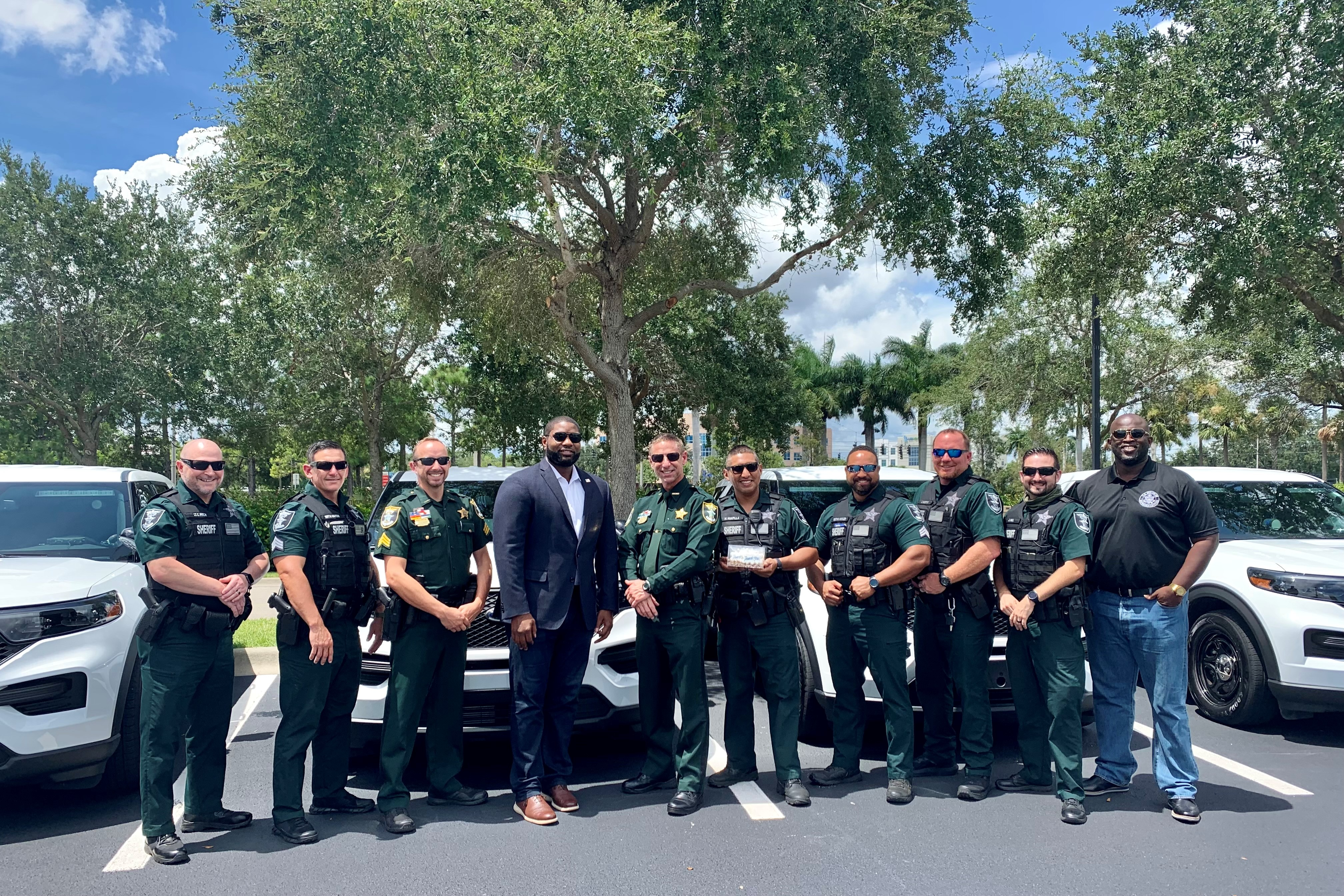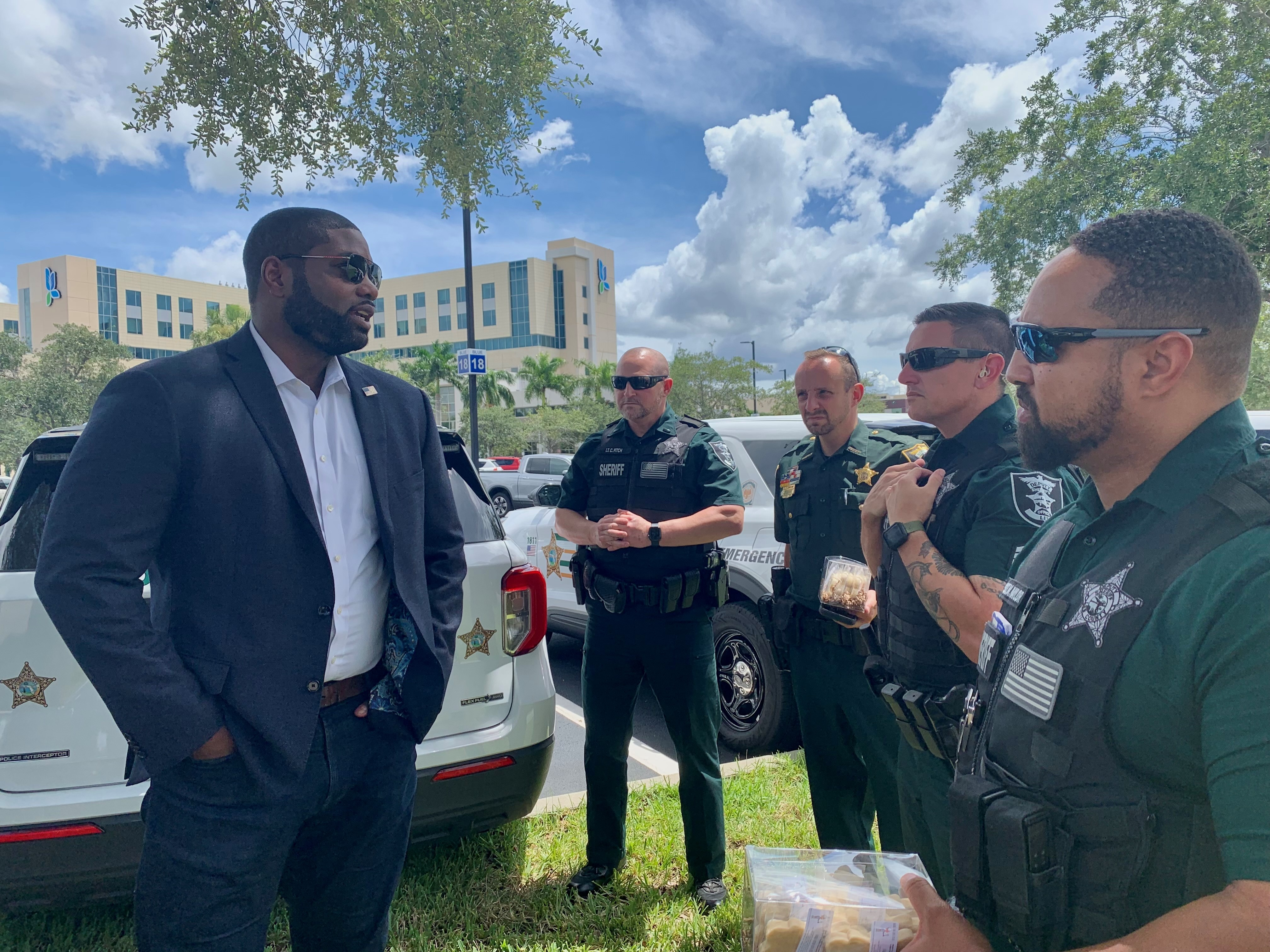 –––––– 
Statement on the Passing of Fort Myers Community Activist Anthony Thomas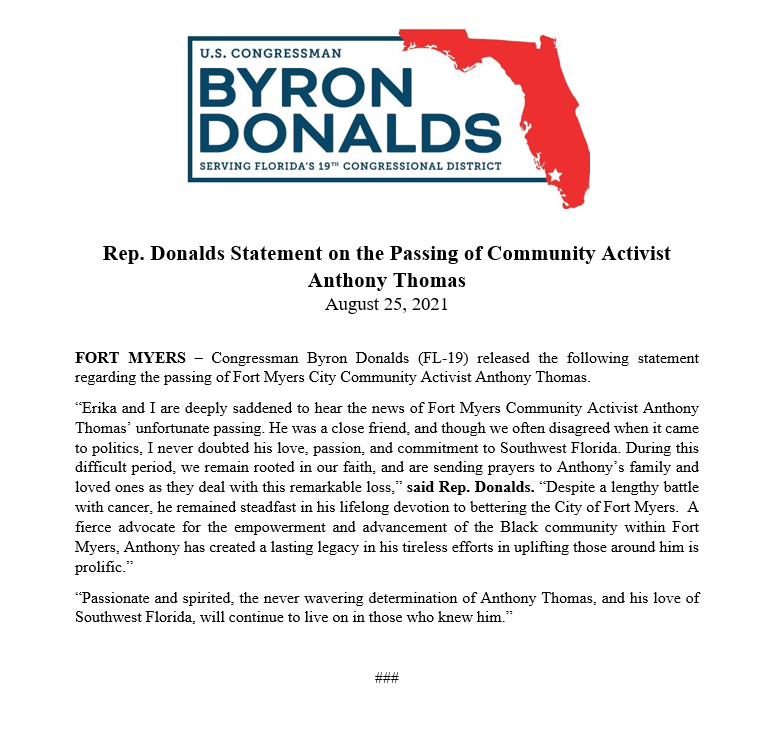 –––––– 
In the Media
Earlier this week, I called on President Biden to resign immediately following the initial botched withdrawal from Afghanistan. In a matter of days, this haphazard departure took a drastic turn. I stand firm in my decision to call for his resignation. We need new leadership. Click the link below for my interview with The National Desk last week:
Rep. Donalds:  Nobody Would Be As Incompetent as Joe Biden
Last week, I joined EWTN News Nightly to discuss the $3.5 trillion so-called Infrastructure bill that my Democrat colleagues passed in the House. This disastrous piece of legislation will bankrupt our children, raise inflation, increase our national debt, and place an unbearable financial burden upon the next generation. Click below for my full interview:
Rep. Byron Donalds Joins ETN News Nightly 
ICYMI: Yesterday, I joined OAN's Real America with Dan Ball to discuss Biden's abysmal handling of the Afghanistan withdrawal. Joe Biden has failed our troops, nation, and authority on the world stage. Watch my full remarks below:
Rep. Donalds Joins OAN's Real America with Dan Ball 
Last week, I joined John Roberts, host of Fox News'  "America Reports"  to discuss President Biden's extreme mishandling of the Afghanistan withdrawal, how he has failed as Commander In Chief, and the need for him to resign the Office of the Presidency. Click below for the full interview:
Fox News: Rep. Byron Donalds Blasts Biden's Afghanistan Deadline
–––––– 
Legislative Updates
Last week, as my Democrat colleagues voted to pass a $3.5 trillion Infrastructure bill, they were voting to bankrupt our children in order to pass their radical liberal agenda. I joined several of my Republican Study Committee colleagues in a joint press conference addressing the financial dangers of this bill, how it will impact our children and our economy, and how this spending package will bankrupt our nation.
Watch my full speech at this press conference below:
Rep. Donalds Accuses Pelosi of Stealing From Our Children
–––––– 
Serving the hardworking men and women of Florida's 19th Congressional District is my distinct honor and privilege. It's time Washington works for our community's values, and every day I will always strive to ensure your government is working for you.
Sincerely,
Byron Donalds
Member of Congress
https://cccvpac.org/wp-content/uploads/2021/08/ByronDonalds.png
1342
1084
admin
https://cccvpac.org/wp-content/uploads/2021/03/CCCVPAC-horizontal2-300x79.jpg
admin
2021-08-31 00:35:42
2021-08-31 00:36:14
Weekly Wrap-Up with Congressman Byron Donalds: August 30, 2021